THERMOCOAX has finalized a test campaign on neutron sensors.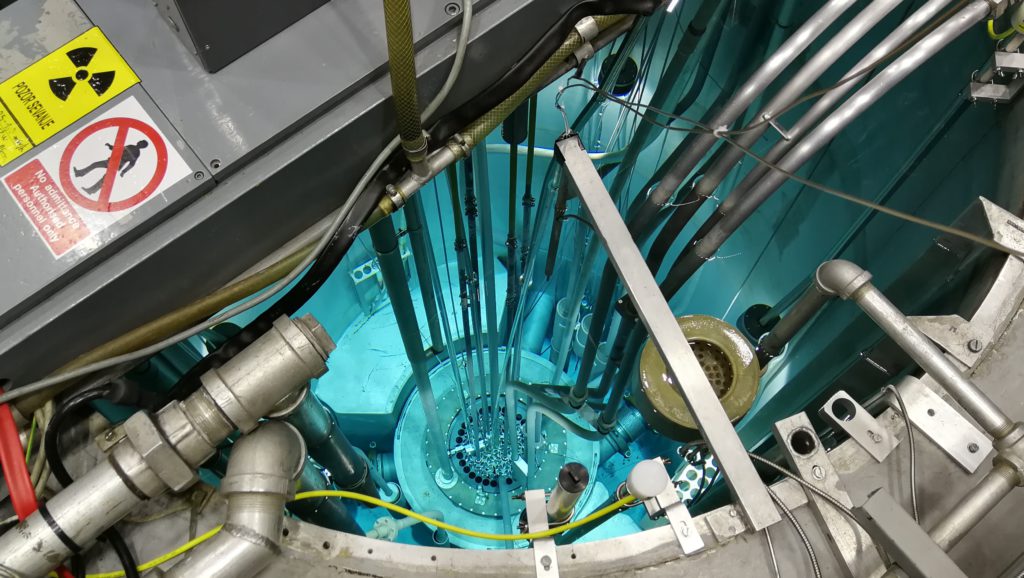 Reactor Pool : experimental fixture
Despite stringent time constraint, a highly professional IJS team was prompt to react and welcome a team conducted by THERMOCOAX and relying on the best internationally recognized experts from different European nuclear organizations.
Multiple irradiation tests have been carried out.
IJS reactor being very well characterized, results are confirmed to match with our stringent expectations: perfect matching between theory and practical results!
An additional demonstration of the THERMOCOAX mature technology readiness.
About THERMOCOAX
THERMOCOAX has over 60 years of expertise in instrumentation and heating solutions. It provides solutions in the world of nuclear, aerospace and semicon industries. It design, qualify and manufactures sensors for harsh environment with a focus on nuclear on temperature and radiation measurement.
 About IJS Jozef Stefan Institute
IJS Jozef Stefan Institute in Slovenia has over 50 years of expertise. Reactor Infrastructure Centre (RIC) department is operating a  TRIGA Mark II reactor. Reactor physics department is directed mostly towards development of new calculation methods for research and power reactors. Several program packages for reactor calculations both for TRIGA research reactor and Krško nuclear power plant. Jozef Stefan Institute also study advanced fourth generation reactors, advanced neutron sources and data and materials for fusion technology are also studied.