Gas line heating jackets for high purity gas delivery systems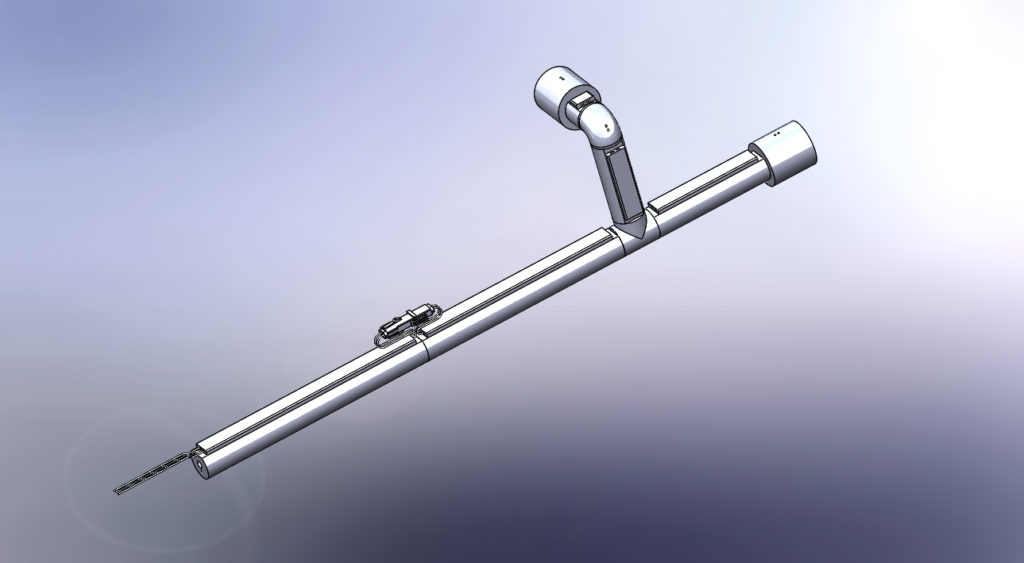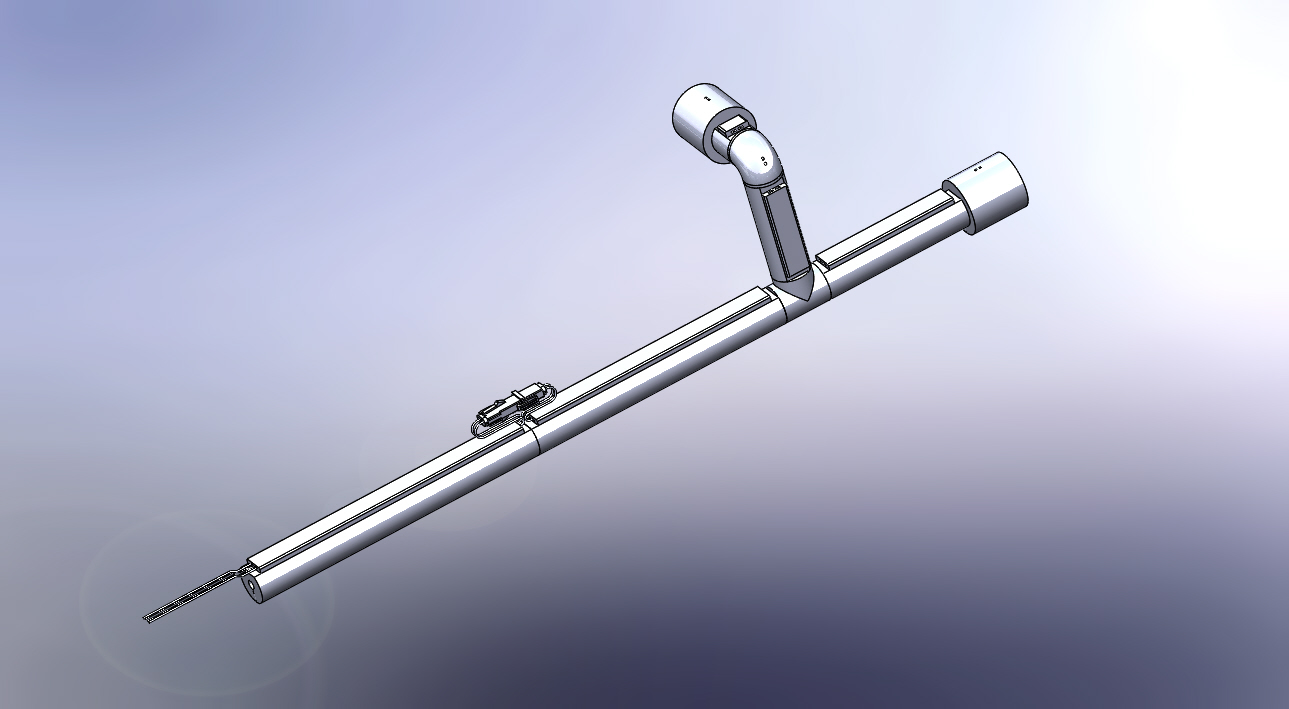 Gas line heater
THERMOCOAX is involved in many levels of the wafer manufacturing processes working with OEM all around the world.
We provide thermal solutions for applications such as lithography, deposition, etching, ion implantation, or annealing.
While developing our business in the ALD deposition processes, we understood the need of our customers to heat the high purity gas delivery systems from the ampoule to the deposition chambers.
Temperature control is extremely important in the deposition process.
This is why industrials need to have a high performance gas delivery system in terms of management of the gas flow rate and temperatures.
Transfer line heating jackets are used for both solid and liquid precursor management in semiconductor deposition processes.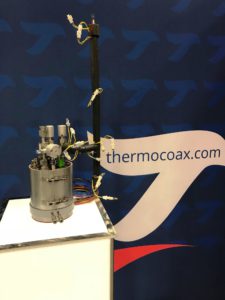 The heating temperature requested is in the range of 80°C to120°C. Typically, the range of thermal solutions is provided by our German subsidiary ISOPAD, specifalist in the development and manufacture of customized silicon heating solutions.
The main concern of our customers was the need to keep the temperature uniform all the way from the gas generation ampoule to the deposition chamber. This complex way includes straight tubes, Tees, elbows (2P,3P), VCR, valves, manifolds and complex components.
Each delivery system is specific to the customer process.
That  was the challenge for THERMOCOAX ISOPAD.
Another limitation of this application is the use of jackets that must be installed, positioned as easily as possible in an environment with limited space.
ISOPAD has a lot of experience in high performance silicon jackets.
The silicone jacket is a well-known product for our company, all the expertise we have gained from working with our other OEM customers have been used to design and construct a high volume production solution.
All core competencies are in house, only the raw materials are bought in.
Many years ago, we developed filter heating jackets for the biotechnology industries, built with seamless silcone rubber that does not need affixing.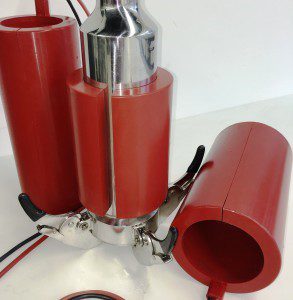 Silicone Jacket
These jackets have a real advantage on the market because of the flexibility they provide  in terms of positioning and ease of cleaning.
The one-piece molded design is formed out of a two-component silicone rubber compound that fits around the filter housings without any affixing methods that may  not be compliant for use in those production processes.
The target for THERMOCOAX ISOPAD to adapt this solution to the SEMICON applications was:
to adapt this technology to smaller diameters, and to complex shapes.
To achieve the customer specifications on uniformity over the full line assembly
To find good materials for clean-room use and respond to the SEMICONDUCTOR requirements in term of low contamination properties.
Due to our expertise, we quickly managed to design and prototype a full line assembly responding to our customers' demanding specifications.
The advantages of our solution:
These heating jackets provide an innovative design on the market with short delivery time.
Built with seamlessly-molded silicone rubber, these jackets offer a better thermal performance due to a close-fitting design and a high uniformity over the complete line.
With a product that has demonstrated a longer service life than existing solutions, we can deal with any installations of new deposition systems, but also spare parts for installed systems.
Applications that addresses our offer:
PeCVD, PVD, ALD, Epitaxy, ETCH, Wafer packaging, cleaning chamber processes etc.
THERMOCOAX KEY DIFFERENTIATION FACTORS:
 Technical Performance
. Custom-built line assembly
. Seamlesly-molded silicone
. Close-fitting design
. Better thermal performance, heat 68°F (20°C) up to 275°F (135°C)
. Reduced installation faults
. Lower overall risk of production downtimes
. Longer service life
. Easy to install & remove
. Outgassing according NASA standards
THERMOCOAX is a certified for Copy Exact:
 Specifications
Thermal gas flow uniformity: ± 5°C in the complete line assembly
Better thermal performance, heat 68°F (20°C) up to 275°F (135°C)
(minimum 1 meter of length)
Reduces installation faults
Lower overall risk of production downtimes
Jacket: silicone rubber, seamlessly molded, easy to clean, IP68 standard
Minimum gas line diameter: ¼ inch OD
Affixing technology: " snap-on " design by molding, easy to install and remove
temperature:   200 °C
UL-V0 standard, FDA-approved ultra-low emission material
Heater design to fit standard components used in weldments
Straight tube
Elbows (2p, 3p)
Tee
VCR fitting, etc.
Specially-formed and customised heaters for valves, manifolds and complex components
This high purity gas line heater development has been combined with the development of ampoule and canister heaters which are used in all deposition processes and with RF thermocouples used in the plasma environment to control the temperature in the deposition chamber.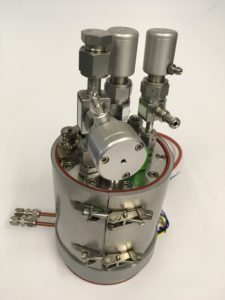 Ampoule heater
THERMOCOAX meets the requirements of the SEMICON market in terms of repeatability, temperature uniformity, production control, quality monitoring, and COPY EXACT high volume manufacturing.
For high volume manufacturing, THERMOCOAX works with a continuous improvement strategy for:
Design
Manufacturing process
Cost reduction
THERMOCOAX is highly adaptable to specific customer requests