Heating systems for thin-film PV cells manufacturing process
Thermocoax has been designing and manufacturing innovative heating solutions for the SEMICON market for many years. We manufacture heating systems with high heat repartition homogeneity, high heat density and complex designs.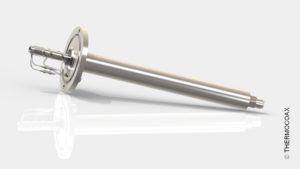 All our heating solutions and temperature sensors are manufactured using Thermocoax Mineral Insulated Cables.
This enables us to meet the most demanding specifications of the vacuum industry.
 With the arrival of new photovoltaic cell technologies that use thin-film deposition techniques (CdTe and CIGS), we are in touch with major players.
With our technology and know-how for designing high-end electrical thermal solutions, Thermocoax is now part of this technological revolution thanks to our system manufacturing partners.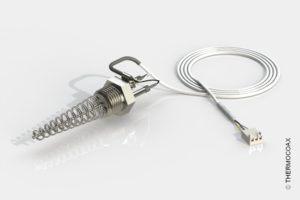 Our thermal solutions meet the needs of thin- film deposition techniques and can be integrated into all vacuum processes such as PVD, CVD, PeCVD, and other deposition processes.
 Thermocoax heating cables with diameters ranging from 0.5mm to 4mm with real cold ends and small bending radius make it possible to design complex 2D or 3D electrical heating solutions.
We offer highly reliable solutions with a maximum temperature of up to 1000°C.
We offer complete thermal solutions including the metallic parts onto which the cable is fixed.
We adapt our heating cable fixing techniques depending on the thermal fluxes, whether they are very low <3W / cm² or very high >6W / cm²: welded brackets, sandwiched between 2 plates, brazed, etc…
 Here are some examples of Thermocoax heating solutions that can be integrated into vacuum deposition systems for thin-film photovoltaic cells :
Cylindrical radiative heaters
Heating vaporizers
Heating transfer lines
Radiative heating plates
Conductive heating plates
Heating chucks
Multi-zone rod heaters
Other specific heaters and thermal sensors
 All our products are customised to meet our Clients' specifications.