New Generation of Pre-Heating Solution for : Hall-Effect Propulsion Thruster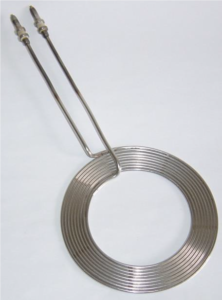 ring
THERMOCOAX Pedigree
For 15 years, THERMOCOAX has been a worldwide key player in designing, developing and manufacturing heating systems for the space market.
We provide solutions for :
Ground applications :
R&D programmes with institutes
Ground equipment
Flying models :
Heating management systems at 50 & 100 volts for Satcom
Catalyst bed heaters for chemical propulsion
Heating solutions for Hall-effect thrusters
Scientific Mission :
Heating systems on Curiosity Rover
Heating elements on ISS for MSL
Heating elements for pyrolysor on Cassini-Huygens Titan probe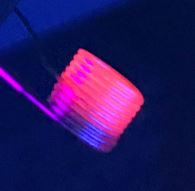 THERMOCOAX heating solution
Technical Application of pre-heating ring
The new generation of communication satellites is improved with more power available (13kW for E3000 platform) and allows the use of electrical propulsion systems for orbit raising and for all station-keeping manoeuvres, wheel offloading, station relocation and final re-orbiting for disposal.
The electrical propulsion system allows a significant reduction in spacecraft mass. A disadvantage is the average length of 8 months to raise the final orbit in comparison to a few days for chemical propulsion.
The first platform to be equipped with the THERMOCOAX pre-heating ring is the EUTELSAT172B, produced by Airbus Defense and Space, equipped with Russian FAKEL EPS.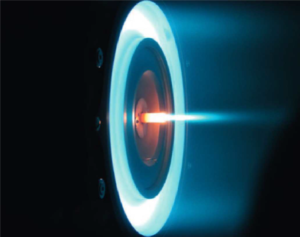 hall effect thruster
For faster startup and to protect the thruster from premature erosion, a pre-heating system is installed around the electrical thruster. Each pre-heating ring supplies 28 watts.
Technical Description of heated Ring
We use our best mineral-insulated cable.
Mineral-insulated cable with 2 resistive wires welded together at the tip to make one electrical loop.
Redundancy can be reached by using 2 separate heating cables with an outer diameter of 1mm or only 1 cable with 4 wires for 2 heating loops with a minimum outer diameter of 1.5mm.

 heating element
The cables are installed and brazed in the metallic ring.
To get the perfect dimensions and tolerance, the ring is reworked and then polished.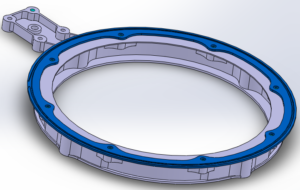 ring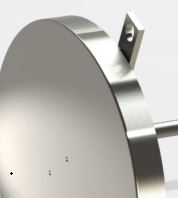 Finished product cleanless
Catalyst Bed Heater :
2 redundant electrical loops
Nominal power supply: 28 to 55 volts
Power version per loop:
30 watts under 70VDC
60 watts with 2 loops activated
Other power and voltage available.
Mineral-Insulated Cable :
Version exposed to 1000°C :
Inconel 600 sheath
4 nickel-chromium wires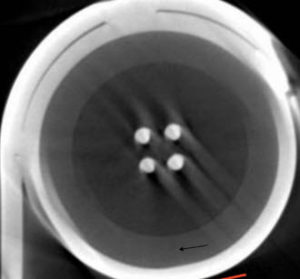 Xray four wires heater
Lead Wires :
4 wires
Color code for each loop
AWG24 or 26
Strength 1.4kg
Acceptance Test Criteria of the catalyst bed heater :
Helium Leak Test
X-ray of the ring
X-ray of the junction MIC/lead wires
Lead attachment strength test
Visual and mechanical examination
Overvoltage
Line resistance
Insulation resistance under 500 volts
Burn-in test
Dielectric 100/300/500VAC, 60Hz/60s
Weight
Final Manufacturing Report
 Test List for Qualification Program
THERMOCOAX manages and conducts the qualification test programme in accordance with our customer's specification.
Our engineers write the QTP for customer approval prior to running the test.
Most of the tests (thermal, humidity, electrical, etc.) on the space grade heating solutions are performed in THERMOCOAX's labs.
Tests requiring heavy equipment (vibration, acceleration, shocks, etc.) are subcontracted to external laboratories or supported by our customers with the complete propulsion system.
List of Typical Qualification Tests on Catalyst Bed Heater :
Vibration
Acceleration
Mechanical shock
Pyrotechnic shock
Helium leak
Burn-in
Humidity
Hot firing
Electrical cycling
Thermal cycling
Lead attachment
Dielectric
Destructive physical analysis
X-ray Examination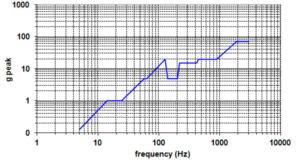 Example of vibration spectral
Packaging and Cleanness :
Packaging is designed specifically to ensure excellent condition of the catalyst bed heater during transportation and storage :
 vacuum packaging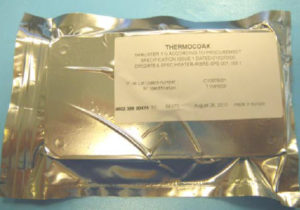 marking packaging
THERMOCOAX supplies the new Hall-effect thruster with 1500 and 5000 watts, here are a few examples :
To come :
SSL1300
E3000e
Boeing 702 platform
THERMOCOAX is the major player for onboard heating solutions for electrical thrusters and is proud to participate in challenging international space programmes.
THERMOCOAX's focuses on high-quality heating products for maximum stability and repeatability during operation. We have understood our customers' challenge to manufacture spacecrafts for over 20 years for a better life for human beings.
New large constellation programmes are currently in construction, THERMOCOAX is now ready to support the market with high-reliability and high efficiency heating ring for electrical thruster.