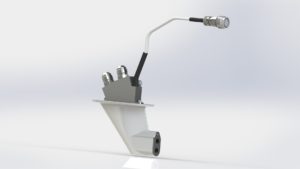 Thermocoax Pedigree
THERMOCOAX is a worldwide key player and has been designing, developing and manufacturing heating solutions for aeronautic market for 20 years.
Based on the 60 years homemade Mineral Insulated Cable, we provide our customers with solutions for:
Ground applications:

R&D programs with institutes
Ground aero test equipment

Flying models:

Anti-icing system for pitot tube, Angle of Attack, Total Air Temperature Sensor
Wire Cutter (WSPS) on helicopter equipped with electrical anti-icing devices.
Anti-icing screen for helicopter engine air inlet.

Specific Application:

Shower Heating system for VIP business Jet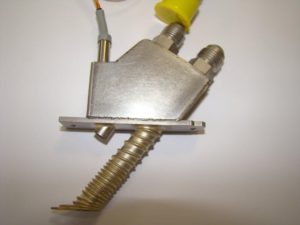 Technical Application of Grey water drain mast
To save weight, the grey water from the washbasins is ejected to the outside of the plane.
Function of the configuration, most planes are equipped with two drain masts, one at the front and one at the rear where the washbasins are.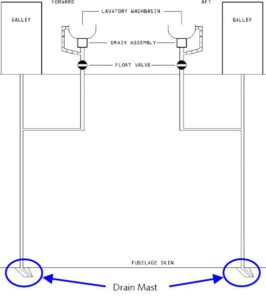 Drains are fixed at the bottom of the fuselage exposed to the outside air.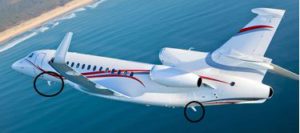 The major risk with a drain mast is the production of ice at the tip and risking a potential impact with the fuselage or it getting sucked into the engines.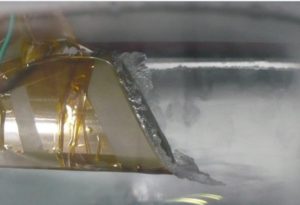 Technical Description of Drain Mast Anti-Icing
In accordance with the specification, the drain is equipped with one or two water pipes.
The shell is made using the resin-moulded method.
For optimal efficiency of the anti-icing system, THERMOCOAX technology warms up the water pipes instead of the shell.
Heating cable technology available:
Self-regulated cable
Or fixed power cable coupled with switches
Inconel or nickel sheath cable
Ø 5 up to 3mm
Power supply 28 or 115Vac 400hz
Dissipated power from 20 to 250 Watts
Pipe Temperature up to >40°C at -55°C environmental conditions
Each heating cable is produced with cold ends.

The cable is then wrapped onto the tube.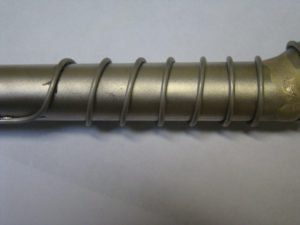 The cable is flexible enough to increase the volume of cable and get more heat for areas exposed to coldest conditions.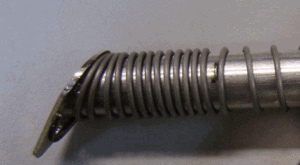 Cable is brazed on the tube for:
Conduction pipe/heater for more thermal efficiency
Robustness
Reliability
Longevity
Production repeatability
Thermocoax Drain Mast Final Assembly
Drain masts are developed, produced and checked in Thermocoax facilities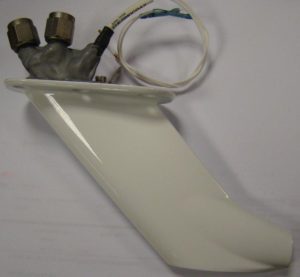 Acceptance Test Criteria of Drain Masts:
Dimensional
Weight
Line resistance
Insulated resistance under 500Vcc
Dielectric 1mn 1500Vac
Test for Qualification Program of Drain Mast
THERMOCOAX conducts the qualification test program in accordance with our customers' specifications.
Our engineers write the QTP for customer approval prior to running the tests.
Most of the tests (thermal, humidity, electrical etc.) on the drain mast are performed in THERMOCOAX's test lab facilities.
These require heavy equipment (vibration, acceleration, impact etc.) and are sub-contracted to external laboratories or provided by our customers with the complete water system.
-Typical Qualification Test Schedule for Drain Mast
Vibration
Acceleration
Impact & Crash Safety
Vibration
Pyrotechnic Shock
Load Test
Temperature & Altitude
Temperature Variation
Explosive Atmosphere
Waterproofing
Sun & Dust
Fluid Susceptibility
Salt
Audio, induced signal, radio frequency
HIRF, ERFE
Lightning
Icing
Fire and Flammability
Combined Temperature, Altitude, Humidity
Dielectric Test
Corrosion
Engine Blade Out
X-Ray Examination
Thermal Cycling Test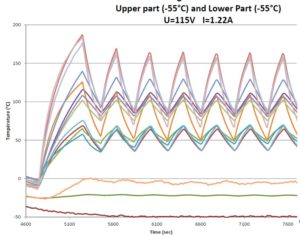 Lightning test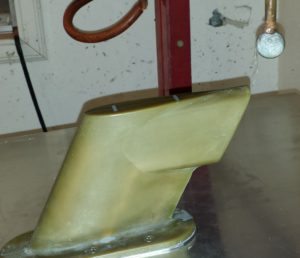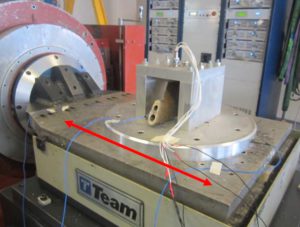 THERMOCOAX supplies the following platforms:
Dassault Falcon Jet
Bombardier C Series
Embraer EJet 1 & 2
THERMOCOAX is a key player for anti-icing systems on board aircraft platforms and is proud to participate in challenging international aero programs.
THERMOCOAX focuses on high quality heating products for the best stability and repeatability in operation. For 15 years, we have witnessed the challenges faced by our customers to manufacture aircraft and to improve the safety and comfort of passengers.
New large programs are taking shape, THERMOCOAX is ready for production ramp up and supporting the market with cost-effective drain masts.