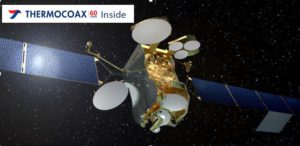 THERMOCOAX supports the 100 volt Satcom new generation. First European full electrical propulsion satcom produced by Airbus D&S.
On-board EUTELSAT 172,  THERMOCOAX provides the propulsion's heating rings (attitude & orbit control) + the 100 volts heating elements mostly used during the transfer orbit.
Launching's planned next June, from French Guiana Space Center.