The Latest Innovative Solutions for Temperature Measurement Sensors Heating Systems
Thermocoax Pedigree
For 25 years, THERMOCOAX has been a leading global figure in designing, developing and manufacturing heating systems for the Aerospace market.
We provide solutions for:
– Ground applications:
R&D programs in collaboration with institutes
Ground test equipment
-Flying models:
On board satellites, 50- & 100-volt communications satellites, low orbit constellations, long range space probes
On board planes, helicopters
– Defense
Armored Vehicles
On board fighters, long range missiles
Submarines
Our solutions include:
Heating systems for space propulsion, satellite heating management, shape-memory devices
Anti-icing system for pitot tubes, AoA tubing, Ta tubing, drain masts
Bleed Air Overheat and fire detection systems
Brake temperature monitoring system
Engine temperature measuring system
Oil and fuel temperature measuring system
Heating solutions for composite industries (curing, shaping, bonding…)
Heated Waste Water Drain Mast
To remove unnecessary weight, the greywater from the washbasins is ejected outside the plane.
Most airplanes are equipped with two drain masts, one at the front and one at the rear near the washbasins.
Heritage:

Falcon Jet : F900, F2000, F7X
A220, Ejet1&2
Technology with self-regulation or equipped with switches
Resin shell
Power: from 28 volts to 115 volts
Power dissipation: from 20 watts to 250 watts
RTCA/DO160
Brake Temperature Monitoring System
The brake thermocouple gives the brake temperature in real time and can be transformed into a "hot brake" alert for the pilot when the value goes over a predetermined temperature threshold.
It provides the cockpit with important information regarding the temperature of the right and left brakes. If the difference is too great, asymmetric brake friction can occur, leading to difficulties in maintaining constant heading and keeping speed under control.
Thanks to this system, the pilot receives a clear "Go/Don't Go" message for the takeoff authorization. The brake thermocouple indicates that if an emergency brake needs to be carried out during the takeoff operation, the brake will have its full efficiency so that it can stop the aircraft on time for the safety of all passengers.
Heritage:
Soon to be available for:

IRKUT MC21
Mitsubishi MRJ
COMAC C919
Eurofighter

K type thermocouple
Class1
Dielectric 500V
Ø5 up to 4.75mm
RTCA/DO160
Heating System for Space Propulsion
Electrical and chemical thrusters are small rocket engines used for orbit raising as well as attitude, trajectory and orbit control for satellites and spacecraft
The main purpose of pre-heating thrusters is to improve their performance at startup and to increase the lifetime of their components.
Heritage:
E3000 100volts
Prisma
Smart 1
Planet constellation
Many more
100mN to 400 Newton thrust
3 to 100 watts under 28 to 55 volts
Redundancy made with 2 heating loops
Dielectric 500 volt
Up to 1600°C
SMA heater
In order to accomplish their mission, spacecrafts require a variety of mechanisms whose typical functions are designed for deployment, articulation, positioning and displacement operations.
However, pyrotechnic separation nuts, paraffin actuators and certain other devices are no longer compatible with satellite requirements due to shock wave generation and potential contamination risks.
Non-pyrotechnic devices make use of SMA technology and are equipped with internal heating elements, offering slow and smooth responses, cleanliness and good vibration & shock resistance.
-Application:
Single one-time use Valve
Hold Down & Release Mechanism
Data:
Cable Ø1 mm 28VDC
2 to 10 watts
Cable Ø5mm, 28volts:

30 watts with 1 loop activated
60 watts with 2 loops activated
Test List for Qualification Program
THERMOCOAX manages and conducts the qualification test programs in accordance with our customer's specification.
Our engineers design the QTP for customer approval prior to running the test.
Most of the tests (thermal, humidity, electrical, etc.) are performed in HERMOCOAX's labs.
Tests requiring heavy equipment (vibration, acceleration, shocks etc.) are subcontracted to external laboratories or supported by our customers with the complete propulsion system.
List of possible Qualification Test:
Vibration
Acceleration
Mechanical shock
Pyrotechnic shock
Helium leak
Burn-in
Humidity
Hot Firing
Electrical cycling
Thermal cycling
Lead attachment
Dielectric
Destructive physical analysis
X-ray examination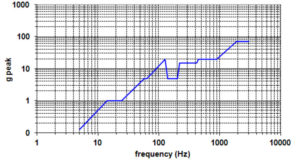 THERMOCOAX is a major competitor for onboard heating solutions for electrical heating systems and is proud to be a part of challenging international space programs.
THERMOCOAX focuses on high quality heating products for maximum stability and repeatability during operation. For 20 years we have understood our customers' challenges to manufacture spacecrafts to create a better life for human beings.
Extensive new constellation programs are currently in construction.
THERMOCOAX is now ready to support the market with highly reliable and efficient heating elements.