Thermocoax Pedigree
THERMOCOAX has been a worldwide key player for 15 years the design, development and manufacture of heating systems for the space market.
We are providing solutions for :
Ground applications :
R&D programs with institutes
Ground equipment
Flying models :
Heating management system on Satcom
Catalyst bed heater for chemical propulsion
Heating solution for Hall effect thruster
Scientific Mission :
Heating system on Curiosity rover
Heating Element on ISS for MSL
Heating Element for pyrolyser on the Cassini-Huygens Titan probe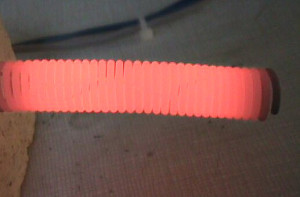 Technical Applications of Catalyst Bed Heaters
Monopropellant Thruster is a small rocket engine used for attitude, trajectory and orbit control of satellites and spacecraft.
The main reason for catalyst bed heaters on monopropellant thrusters is to improve the performance at startup.
Typically, when the catalyst is cold, the first pulse is weak and has large delays from the valve to the centroid of the thrust.
Using a heating component is a strategic solution to avoid unstable performance when the thruster is used for infrequent attitude control pulsing, as the bed could potentially cool down between pulses.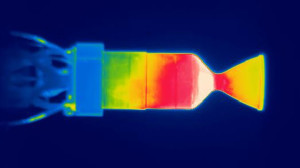 With regard to Space Debris Mitigation (SDM), technical modifications will be implemented on new satellite platforms.
Through the CleanSat program, the ESA supports LEO Platforms for compliance with the SDM requirements.
This is an opportunity for THERMOCOAX to contribute to this program with catalyst bed heaters on propulsive de-orbiting. The objective is to perform the maneuver for the different classes of spacecraft with mass ranges from below 10kg, up to 2000kg.
Then the spacecraft is expected to be completely destroyed during the atmospheric re-entry with a negligible risk for ground populations.
Technical Description of Catalyst Bed Heater
The heating cartridge is the design most used over the last 20 years.
The heating cartridge works continually to keep the catalyst bed no lower than a certain value to get a more efficient start up when the thruster is activated.
For de-orbiting, we can consider the use of the 400 Newton apogee motor which was unused for the whole life of the spacecraft. When the de-orbiting maneuver is decided, the oversized catalyst bed heater has the task of pre-heating the dormant catalyst bed for its last thrust.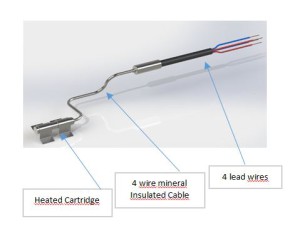 Catalyst Bed Heater Cartridge :
2 redundant electrical circuits
Rated power supply: 28 Volt to 40 Volt
Type of power for each circuit:

2 Watt at 28 V DC
8 Watt at 28 V DC
12 Watt at 32 V DC

70 W/cm²
Nickel chromium wires
Ceramic insulator
Inconel 600
Overvoltage 42 V DC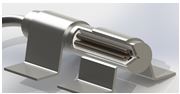 Mineral-Insulated Cable :
Inconel 600 sheath
4 wire nickel chromium
Dielectric 500 Volt
Ø2.3 down to 1mm
Bending radius 3*Ø
Lead Wires :
4 wires
Color code for each loop
AWG24 or 26
Strength 1.4 kg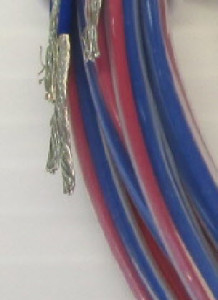 Acceptance test criteria of the catalyst bed heater :
Helium leak test
X-Ray of the heating cartridge
X-Ray of the MIC/lead wires junction
Lead attachment strength test
Visual and mechanical inspection
Overvoltage
Line Resistance
Insulation Resistance under 500 Volts
Burn-in test
Dielectric 100/300/500V AC, 60Hz/60s
Weight
Final manufacturing report
Response Time :
With only one circuit: 3.2 Watt
Heating cartridge painted black
Measured with IR camera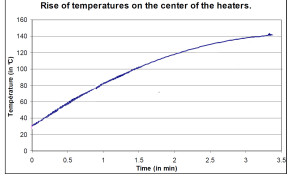 Measure with thermocouples
One circuit of 3.2 Watt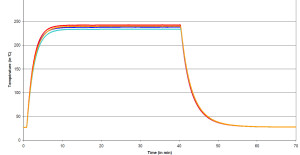 Results :
Input voltage: 28 V DC
Power :

Min: 3.02 W with R=230Ω
Nominal : 3.2 W with R=245Ω
Max: 3.41 W with R=260Ω

Power density : 0.70 Watt/cm²
Test List for Qualification Program of the Catalyst Bed Heater
Thermocoax drives and conducts the qualification test program in accordance with our customer's specification.
Our engineers write the QTP for customer approval prior to running the test.
Most of the tests on the catalyst bed heater are performed in THERMOCOAX's test laboratories (thermal, humidity, electrical etc.). Those requiring heavy equipment (vibration, acceleration, shocks  etc.) are subcontracted to external laboratories or conducted by our customers with the complete propulsion system.
-Typical qualification Test  list on catalyst bed heater :
Vibration
Acceleration
Mechanical shock
Pyrotechnic shock
Helium leak test
Burn-in test
Humidity test
Hot firing test
Electrical cycling test
Thermal cycling test
Lead attachment test
Dielectric test
Destructive physical analysis
X-ray examination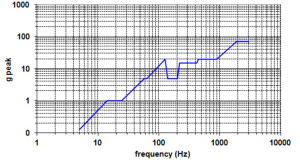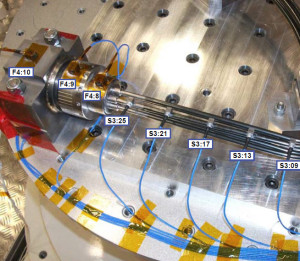 Packaging and Cleanliness :
THERMOCOAX is focusing on high quality catalyst bed heater products for the best stability and repeatability in operation. We have understood  our customers' challenges to manufacture spacecraft for 15 years and to improve human life.
In THERMOCOAX's we are working hard to participate in these incredible challenging programs
Specific packaging is organized to ensure excellent condition of the catalyst bed heater during transportation and storage :
THERMOCOAX has supplied many programs on 1, 5, 20, 200 and 400 Newton hydrazine thrusters, here are a few example s:
Sentinel
Pleaiades
Myriad
Alsat
Elisa
SSOT
Jason
Taranis
Syracuse
Sicral
Proteus
Giove
THERMOCOAX is the major player for catalyst bed heaters and is proud to participate in great space programs.