THERMOCOAX equips with magnetic coils and heating systems to make the platform more reliable and 25 years service life.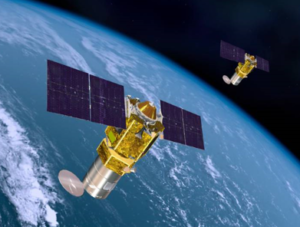 The Challenge
Space platform request magnetic coils to produce the thruster of the engine to travel to final orbit and then keep the satellite on the orbit during all his life.
The customer system was looking for component withstand high temperature and long reliability (25 years).
Heating system is used to avoid the engine to rech too low temperature. By this, the engines are fully operational at full power when activated.
These systems need to be fully proven by strict tests and qualifications program. Heavy document have to be provide for a full traceability of the components and production.
The Solution
Based on our homemade mineral insulated cable and our high level of engineering, production and quality management, we design and produce dedicated final systems ready to be mounted on the propulsion system.
Choosing electrical propulsion increases the service life of the satellite, means more value for the OEM and more service for the satellite operator.
In pratice, electrical propulsion saves 10 to 15% of volume replaced by payload used for datas that the operator sell to his customers.