Spacecraft Propulsion
Coiled cable design for :
Green propulsion : Thrusters 1 to 200N
Deorbiting operation : Thruster 400N
Thermocoax Pedigree
THERMOCOAX has been a key player worldwide for 15 years in the designing, developing and manufacturing of heating systems for the space market.
We provide solutions for:
– Ground applications:
R&D programs with institutes
Ground equipment
– Flying models :
Heating management system on Satcom.
Catalyst bed heater for chemical propulsion
Heating solution for Hall Effect thruster
-Scientific Mission :
Heating system on Curiosity Rover
Heating Element on ISS for MSL
Heating Element for pyrolysor on Cassini-Huygens Titan probe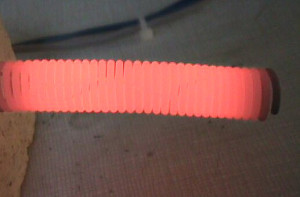 Technical Application of Coiled Catalyst Bed Heater
The new generation of Green propulsion thrusters and deorbiting thrusters is a great opportunity to supply the market with a new generation of catalyst bed heater for better efficiency, increased reliability and greater cost-effectiveness.
Until now, the cartridge design heater has been mostly used and 2 to 4 systems are implemented on the thruster to reach 12 watts.

THERMOCOAX is able to simplify the catalyst bed heater system by offering its technology solution of a heating cable which has a diameter of only 1 mm. This cable is then coiled around the catalyst and fixed by brazing or another fixation mode.
This new design is based on long-proven cable technology that has been adopted by aircraftavionics and space missions, such as for the Prisma spacecraft. Currently, this new design is qualified to equip the 40-satellite constellations dedicated to taking 3D pictures of the Earth.
Technical Description of the Catalyst Bed Heater
We use our best mineral insulated cable.
Mineral Insulated Cable with 4 resistive wires to shape 2 heating loops
Cold part in two stages, the first stage with a diameter of 2.3mm, the second stage with 1.5mm and a heating part with a 1mm diameter

The cable is then coiled around a ring to be fixed onto the catalyst.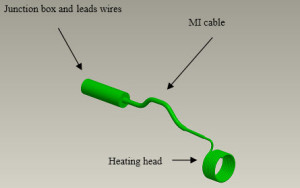 Example 1 :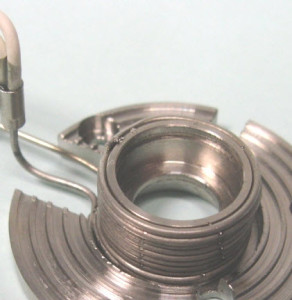 Example 2 :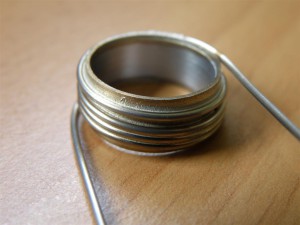 Catalyst Bed Heater :
2 redundant electrical loops
Nominal Power supply: 28 volt to 55 volt
Power version per loop :

10 watt under 28Vdc
100 watt under 55 volts

Max exposed temperature :

1000 °C with Inconel
1600°C with Platinum
Other power available by playing on the cable geometry :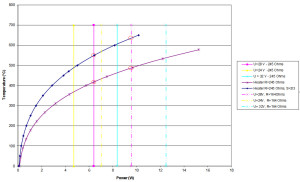 Mineral Insulated Cable :
Version exposed 1000°C :
Inconel 600 sheath
4 Nickel-Chromium wires
Version exposed 1600°C
Platinum sheath
Platinum-rhodium wires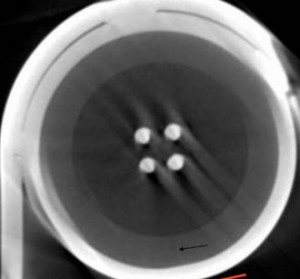 Lead Wires :
4 wires
Color code for each loop
AWG24 or 26
Strength 1.4 kg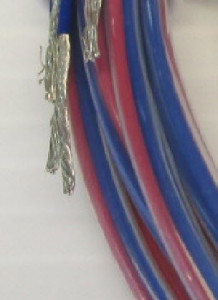 Acceptance Test Criteria of the catalyst bed heater :
Helium Leak Test
X-Ray of the heating cartridge
X-Ray of the MIC/lead wires junction
Lead attachment strength test
Visual and mechanical examination
Overvoltage
Line Resistance
Insulation Resistance under 500volts
Burn-in test
Dielectric 100/300/500Vac, 60Hz/60s
Weight
Final Manufacturing Report
Test List for Qualification Program of the Catalyst Bed Heater
Thermocoax conducts and realises the qualification test program in accordance with our customer's specifications.
Our engineers write the QTP for customer approval prior to test execution.
Most of the tests (thermal, humidity, electrical…) on the Catalyst Bed Heater are performed in THERMOCOAX's testing lab facilities.
Those requiring heavy equipment (vibration, acceleration, shocks…) are subcontracted to external laboratories or supported by our customers with the complete propulsion system.
-Typical Qualification Test list on Catalyst Bed Heater :
Vibration
Acceleration
Mechanical shock
Pyrotechnic Shock
Helium leak test
Burn-in test
Humidity test
Hot Firing test
Electrical Cycling test
Thermal cycling test
Lead Attachment Test
Dielectric Test
Destructive Physical Analysis
X-Ray Examination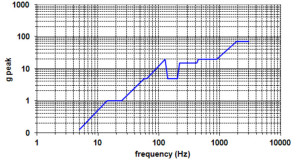 Packaging and Cleanliness :
The Catalyst Bed Heater is shipped in a specific packaging to ensure excellent conditions during transportation and storage :
Thermocoax supplies new green propulsion programs (1, 5, 20, 200 and 400 Newton thrusters). Here are few examples :
Prisma
Google Constellation

THermocoax is the market leader in Catalyst Bed Heater production and is proud to participate in challenging international space programs.
THERMOCOAX focuses on high quality Catalyst Bed Heater products for the best stability and repeatability during operation. For 15 years, we have witnessed the challenges faced by our customers to manufacture spacecraft and to improve the quality of life of humanity.
New large constellation programs are taking shape, THERMOCOAX is now ready to support the market with cost-effective catalyst bed heaters.