THERMOCOAX equips Airbus A220 with 2 drainage mats for front / rear galleys. With already 536 planes in the AIRBUS orderbook, we are working our ramp up organization. With an ambitious target of several thousands of aircrafts over the next 20 years, the A220 platform would be one of the most successful program THERMOCOAX invested in.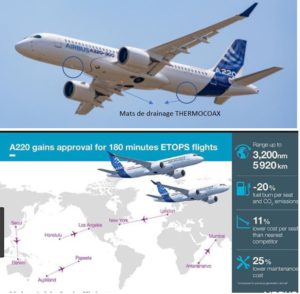 At the ILA Berlin event at the end of 2018, Stéphane Fourrez, as part of the European NIPSE programme, presented the results of work on a new fire detector for the next generation of avionics engines. Stéphane presented the methodology and the technical results to an international expert audience of international experts and answered many questions.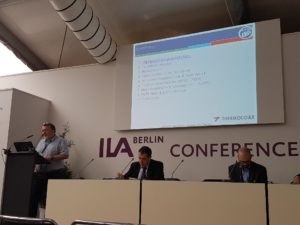 THERMOCOAX was invited to participate in the "Passive Component" symposium organised by the European Space Agency at the end of 2018.
Among thirty odd posters, the one made by Alexis Brodin and Xavier Potiron won the grand prize-what a proud achievement for both of them, and for THERMOCOAX.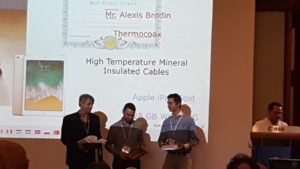 In Autumn, 2018, at the CAMX event, the THERMOCOAX US team presented the heating products for composite applications designed for aviation and other industries in general.